There are many types of forums across the web, each providing different options for linking images into the forum. This article will go over the steps to link a photo to ProBoards, one of the more popular forum hosts on the web.
The first step to linking an image to the forum is to copy the IMG code for the image you'd like to link.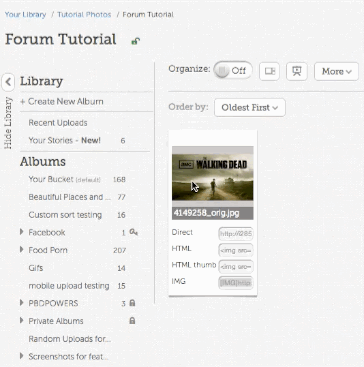 You can do this easily by copying the link code below the thumbnails when Easy Linking Mode is enabled.
You can also find the code to the right of the screen while viewing the image.
The next step is to paste the code into the BBCode area on the forum (you can select preview to view how the image will display in your post):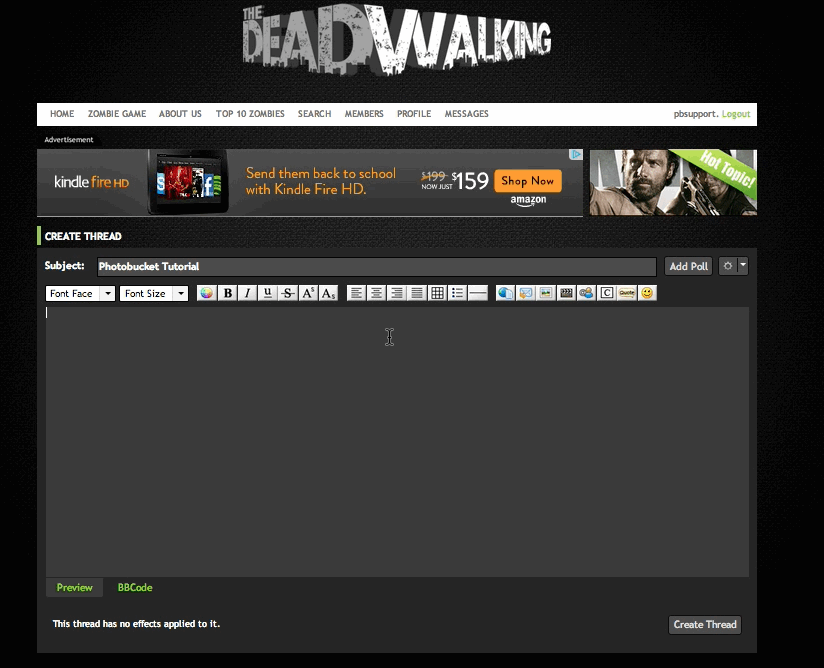 You can also paste the direct link code into the "insert image" option on the forum (where it requests the Image URL):
Select the Create Thread option (or Reply to Thread), and your post will go live into the forum.
The steps for the ProBoards forum work for most forums across the web. Some forums allow HTML code for linking photos, but disallow the IMG code. You will want to check with your forum FAQ to ensure you are using the correct link code that the forum allows.