Photobucket allows members to report inappropriate content.

If you find content (images or videos) that are inappropriate or offensive, let us know! We want to keep Photobucket a safe, clean place.
Step 1. Click on the suspect image to bring it into full view.
Step 2. Click "Flag"
Step 3. Once clicked, a box will appear. Choose the right category for your report.
Here's what it looks like: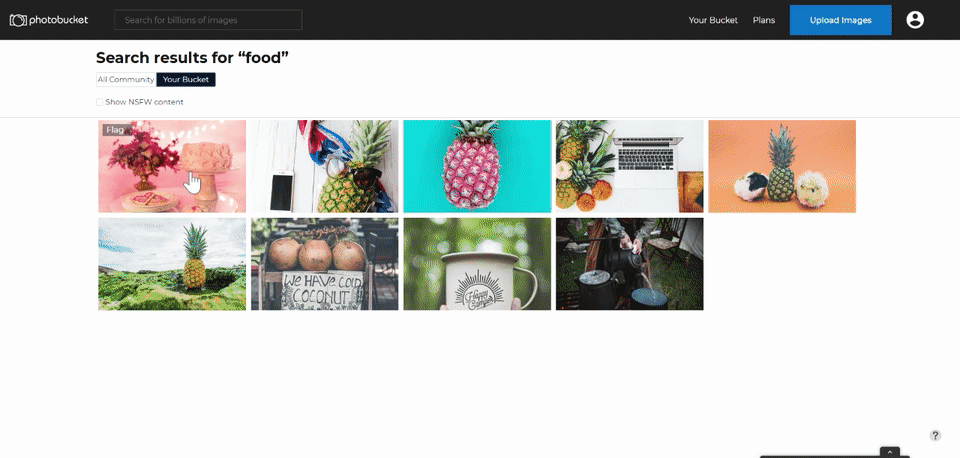 Thank you for helping keep Photobucket a safe and fun place.