Presentation is everything! You can easily share your images with family and friends by compiling the content in your album into one seamless slideshow.
To quickly view a slideshow of the current album you have selected, simply click on the play icon at the top of the page. This will then begin a slideshow of your album.
Organize your Slideshow
Your slideshow displays images in the same order they are sorted within the album. For example, if your images are sorted by Date Uploaded: Newest, the slideshow will begin from your newest uploaded image to the oldest. For more information on how to change the sort order of your images, click here.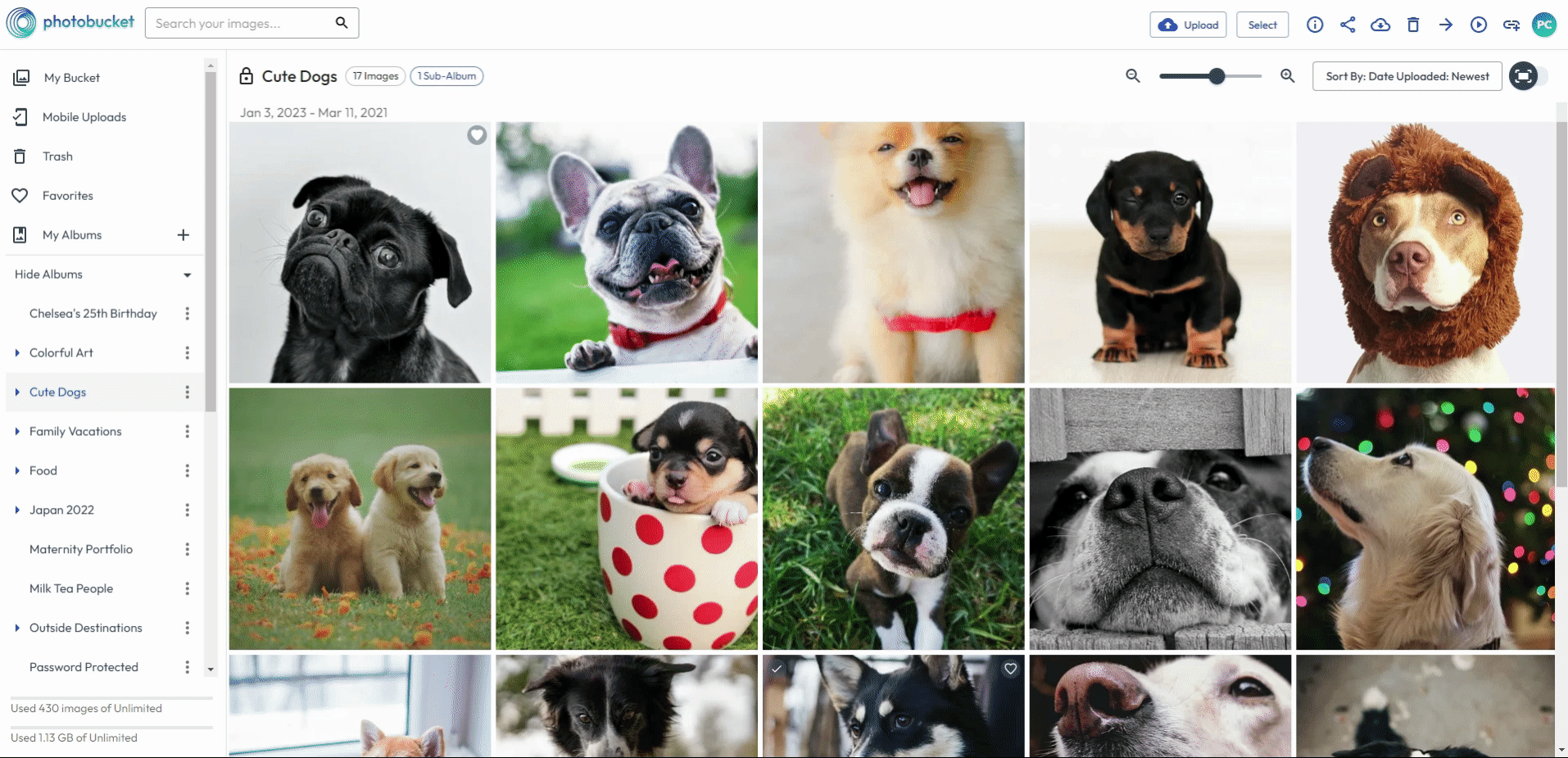 Share your Slideshow
Sharing slideshows is an exclusive feature that is included in our hosting subscription plans. Both the Plus and Premium plans support unlimited hosting. For more information on these plans,
click here
.

To share your slideshow,
Make sure the album you want to share is set to Public. Your album's current privacy setting is indicated by the eye icon next to the album title.
In the albums taskbar to the left, click on the 3 dots next to the album you want to share.
Click Share Album.
Click the Embed link options.
Select the size you need and then copy and paste the code where you want to share the album.