We're happy to introduce a new feature called the "Image Preview Slider" to make it easier to browse through your account.
Where is this amazing tool located?

It's on the toolbar towards the right of your screen. There is a button you can click and hold to adjust the size of the thumbnails.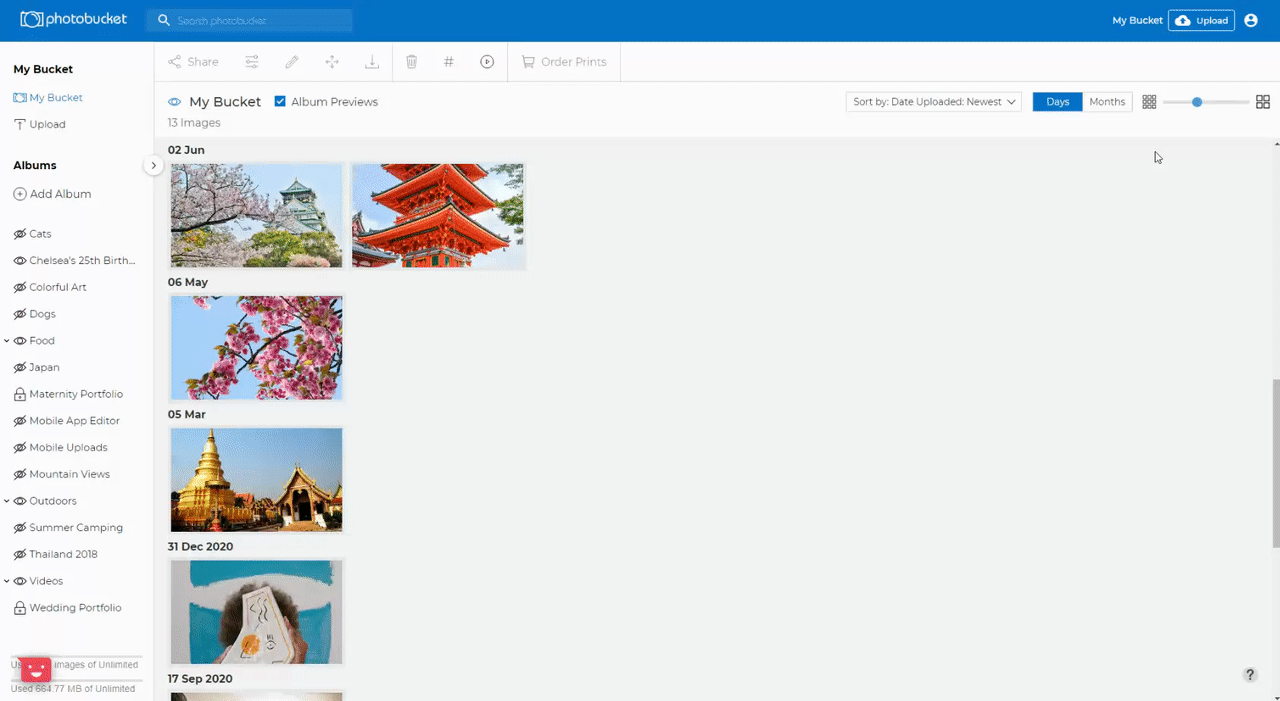 What are the perks to this?

Smaller thumbnails can help you have more visibility on your account and make it easier to navigate throughout your account.

Larger thumbnails give you more visibility on what the image is behind the thumbnail.

It helps make it easier to select multiple photos.