If you would like to move, download, or delete multiple images or albums at once, you may do so by first signing into your Photobucket account using a

full computer browser.

Selecting individual items:

Select multiple images or sub-albums by simply clicking on one, then the next, and so on. To de-select individual items, please click again on the image or album you wish to de-select.

Selecting consecutive items:

To select multiple items in a section, please click the first item, and while holding down the Shift key, click the last item. This will select all consecutive items between the first and the last selected.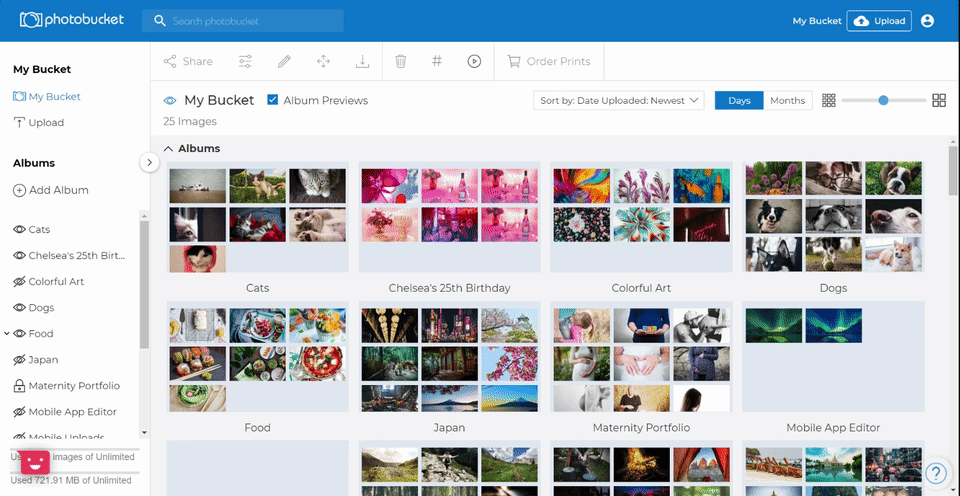 Using the toolbar:

While your items are selected, you'll be able to make changes to those items in bulk by using the toolbar at the top of the page. The toolbar also includes a Deselect button, which will indicate how many items are selected at the time, and de-selects all items if clicked.