Your most memorable photos deserve to be displayed!
Photobucket provides a quick and easy way to order prints of your favorite memories from any device.
The steps below will walk you through the steps on how to order prints from your account on the website:
Open up the album where the photo(s) you want to print is located.

Select which photo(s) you want to print by clicking on the check mark located in the top-left corner of each photo.

Click on the icon located in the top-right corner of your account.

This will take you to our

print shop

site in a new tab.

The photo(s) you selected will be imported automatically. Click on each photo to highlight them in orange.

Select your print options on the right-hand side.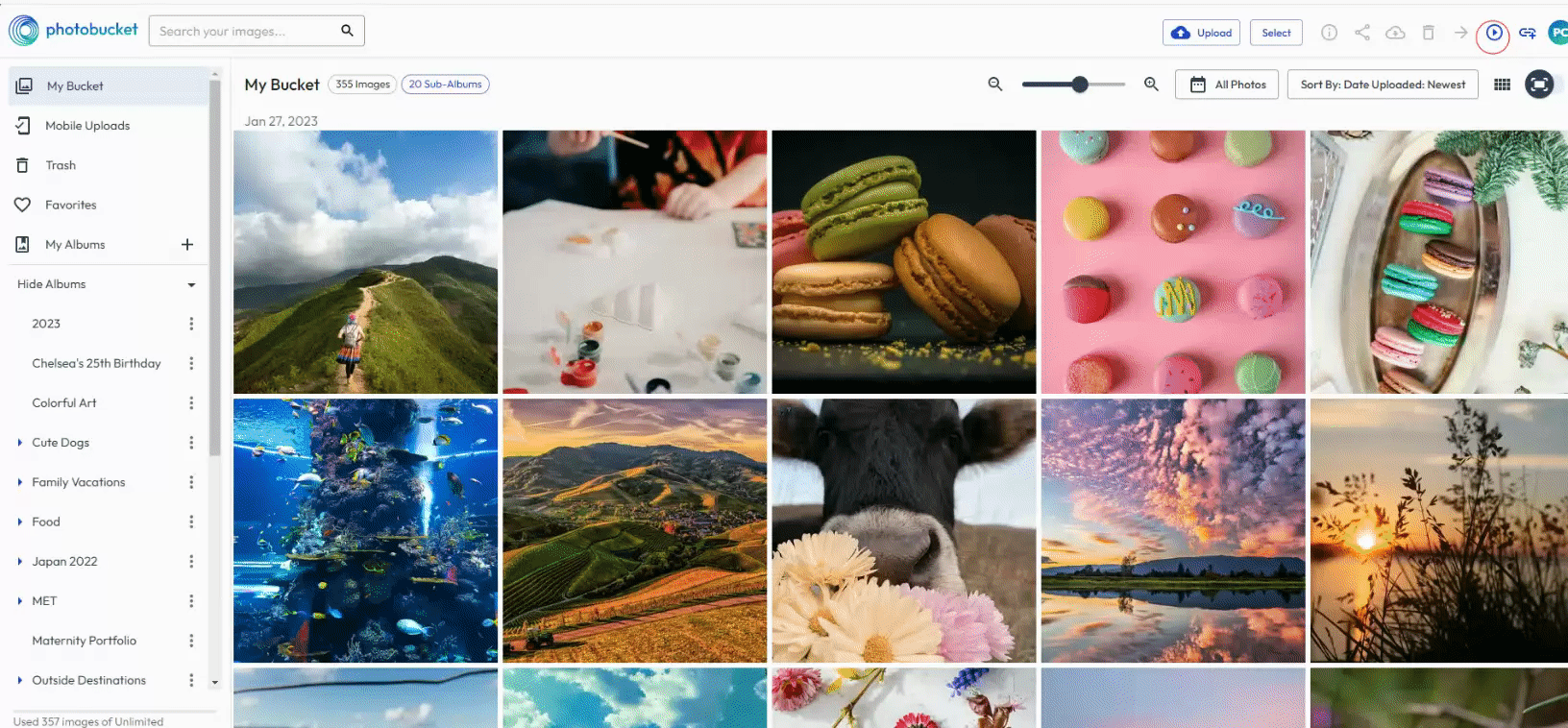 If you need assistance with your print order, click here or send an email to service@printshoplab.com to contact Print Support.