You've taken a lot of great photos! Make sure they are displayed!
Photobucket provides you with a quick and easy way to order prints of your favorite memories from your device.
The steps below will walk you through the steps on how to order prints from from your account on the website:
Click to select the image(s) in your account you want to print.

Click on the button that says Order Prints located on the toolbar at the top of the page which will take you to the printshop site. You can find the printshop site by clicking here.
The images you selected will be imported to the printshop where you will be provided with print options for your images.
To order prints from the mobile site:
Tap the three horizontal dots on the top-right corner of the page to bring up the menu.
Tap Enable Select Mode.
Select the image(s) you want to print.
Once you're done, tap on the three horizontal dots again to bring up the menu.
Tap Print Your Image to import the images to the printshop site.
On the printshop site, tap to select your images then tap the Order button to see your print options.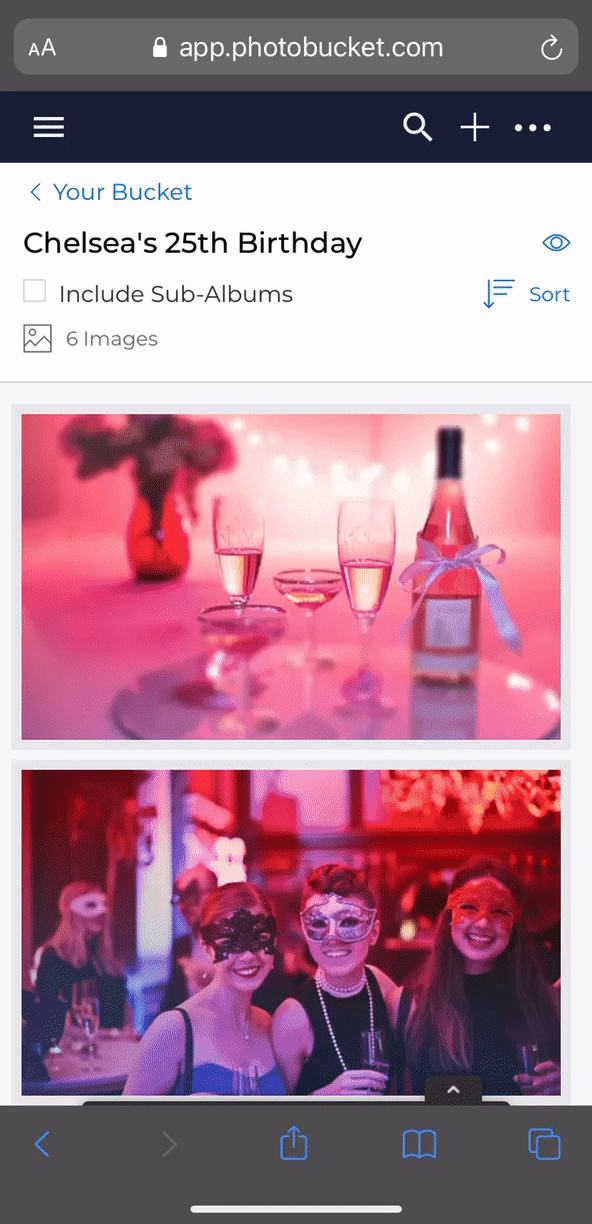 Note: The Photobucket Printshop is not available on our mobile app at this time.
Albums cannot be printed. You will need to select the images from the album you want to print and import them to the printshop.