If you sign in to your account and don't see all of your photos, it is most likely due to your Sort By settings for the album you're viewing. This can be resolved easily in one of two ways

To begin, please check the Sort By settings by taking a look at the drop-down menu at the top of the page. If this shows one of the Sort By: Date Taken options selected, your photo preview may be limited due to some photos not having upload with EXIF data, which includes information such as the date the photo was taken.
You can fix this issue one of two ways:
1) You may choose to change your Sort By to one of the Date Uploaded options, since this is based on the data recorded by Photobucket when the image was uploaded to your account. All of your images will have associated date uploaded information, and will therefore all show to scroll through.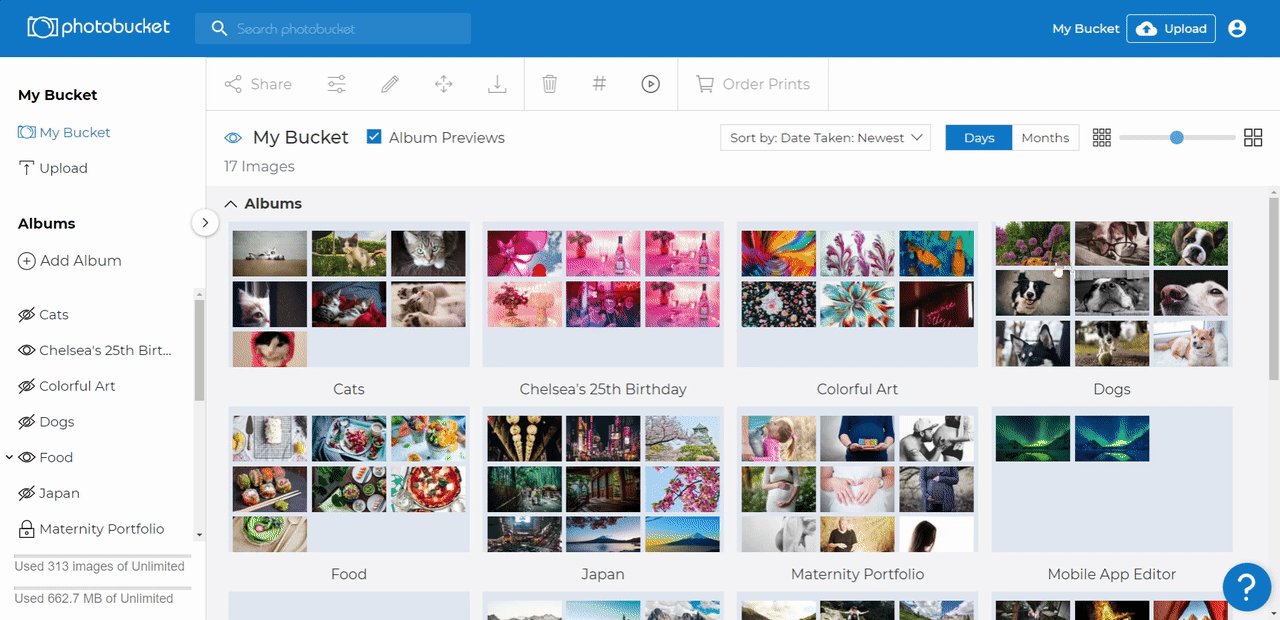 2) Alternatively, you may choose to navigate to the bottom of the page and click the down arrow next to No Date Available, which opens the preview for the remaining images on the page.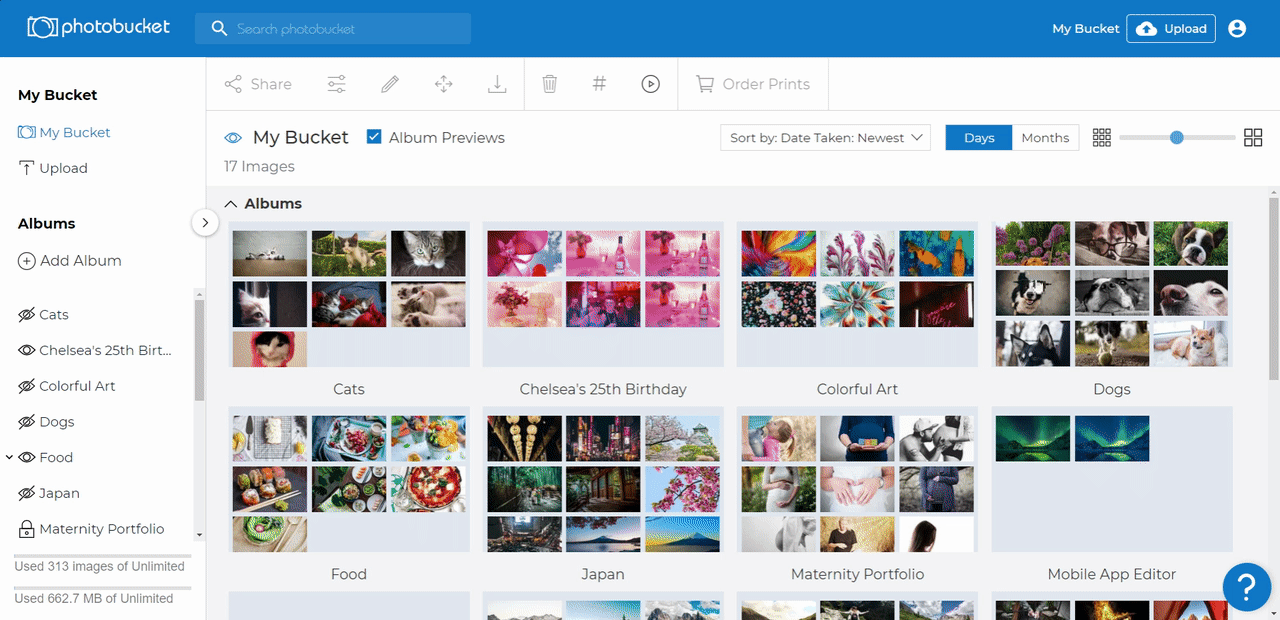 If neither of these options resolves the issue you're having with missing photos in My Bucket or Albums, please contact our support team here, or open a chat with an agent from our FAQ page, found here.