Have you accidentally deleted some images that you didn't mean to? You can quickly restore these images to your account from your Trash folder or permanently delete them to free up some storage space in your account.
The images in your Trash folder will be automatically deleted after 30 days. These images will continue to apply toward your storage limit until they are permanently deleted from your account.
Permanently Delete:
If you want to have more storage space available in your account, you can permanently delete the images in your Trash folder by clicking the Empty Trash button. 
You can also select specific images you'd like to delete immediately by clicking the Permanently Delete button. You will see on the confirmation pop-up how much storage will become available in your account when you delete the images selected.
Please note that once you select to permanently delete the images in your Trash folder, they cannot be restored to your account anymore. We won't have a backup of these images to restore.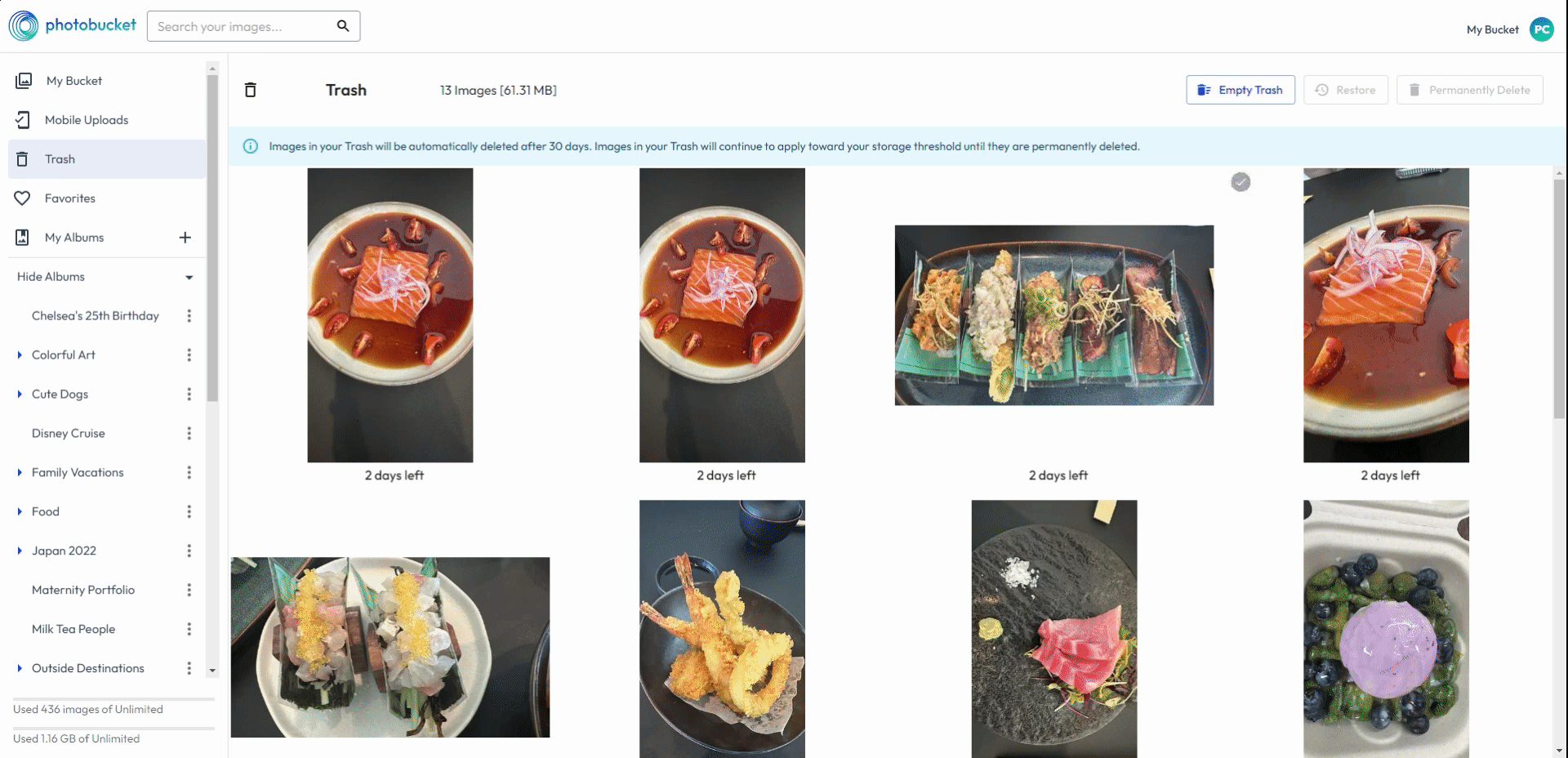 Restore Deleted Images:
If you accidentally delete an image you want to keep, you can easily restore this image to your account. 
To do this, start by clicking on the image and selecting Restore. You can choose to restore it to its original album, select a different album to restore the image to or create a new sub-album.