Welcome to the next generation of Photobucket, where you'll find a new format for the same great features, plus more!

Good things to know:
The

Upload button is at the top-right of the page. To get started uploading, click this button and select the images you want to upload. Check out this article for more ways to upload your images.
To view a preview of all your albums, click My Albums

to the left of your screen.

The album

view

can now be sorted by Day, Month, or Year. You can also switch between Crop Mode: Boxed and Crop Mode: Original when viewing your images. Check out our Viewing and Sorting article for more details.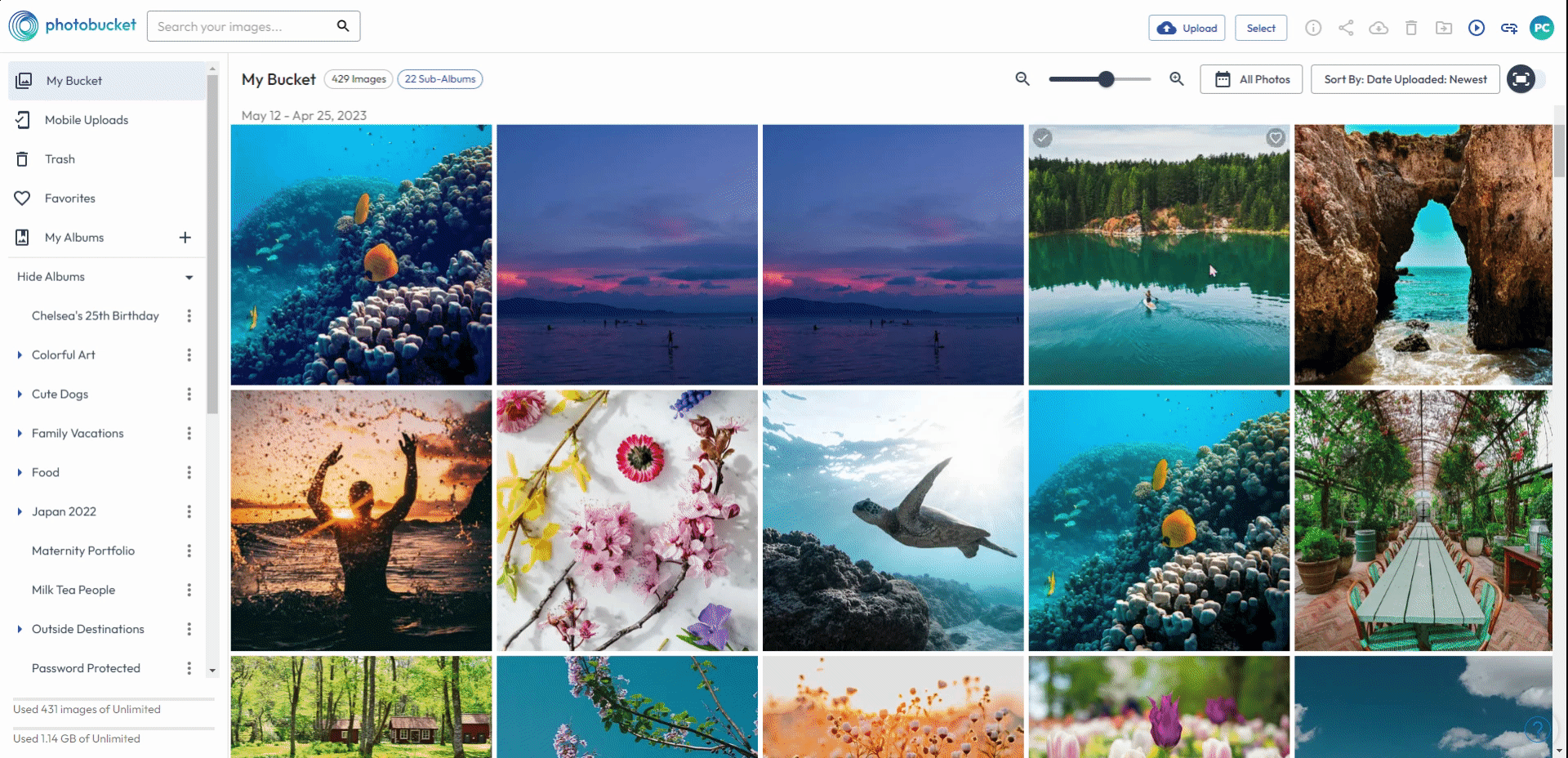 When working with your images:

Selecting images is one click easy! Click on the checkmark at the top-left of an image to select it. Once you select an image, you'll see all your favorite tools appear in the top-right corner of the page.

When selecting individual images, you will have options to view image Details, Share, Edit, Download, and Move to Trash. Multiple images selected together will not have options to view Details or Edit.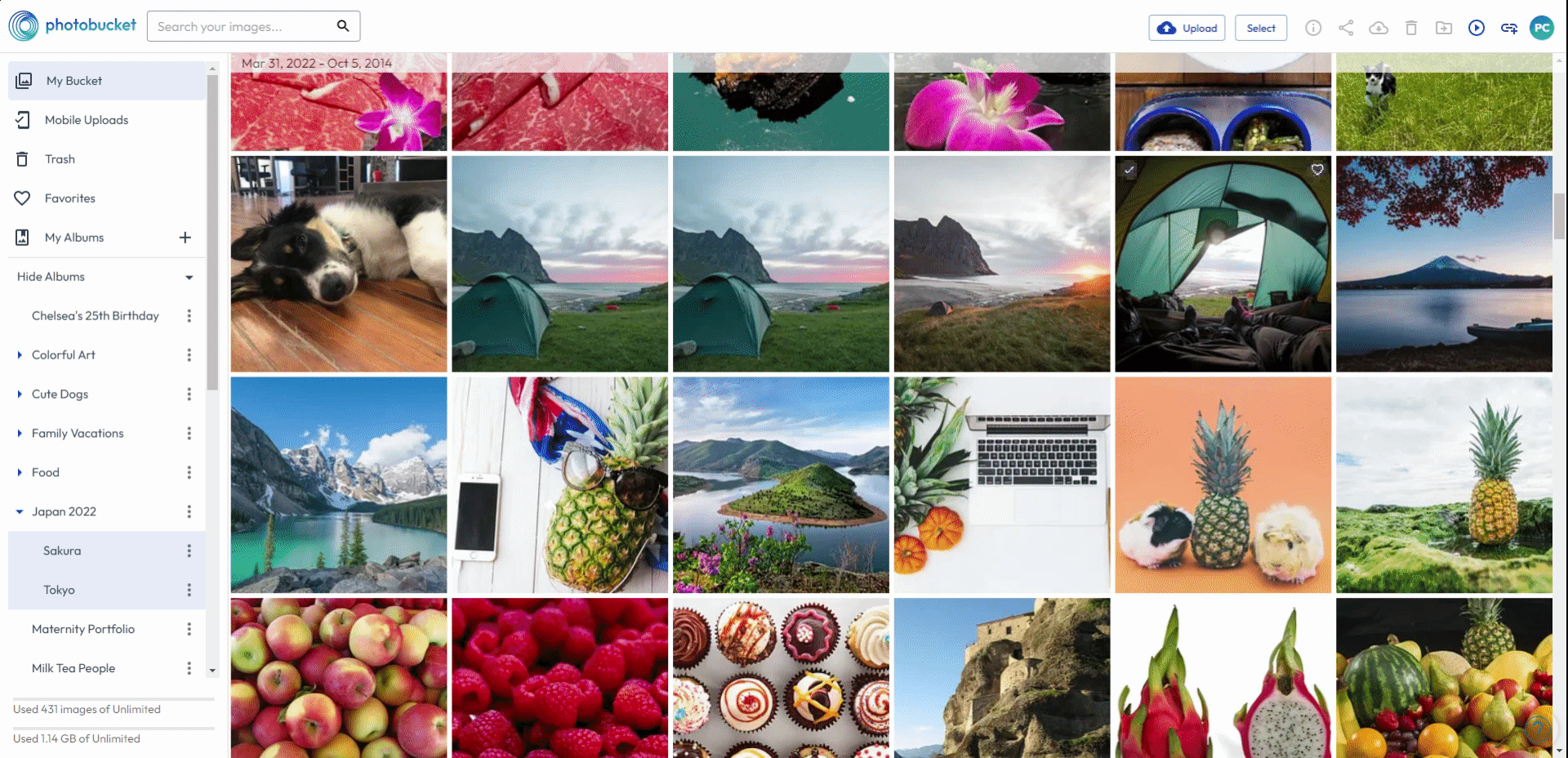 Give it a try. We think you'll enjoy the new experience!