Organizing and searching for images in your account has never been easier! You may now search your account images by any of the following:
Title

Description keywords

Image tags
How does it work? Here are three easy steps!
Tap the menu button to the left of the page.

Enter your search term in the "Search your images…" bar at the top of the menu.

Tap the magnifying glass to the right of the search bar.
Any images in your account whose information matches the search term will appear in your view.
To exit the search results, tap the menu button again, and select My Bucket.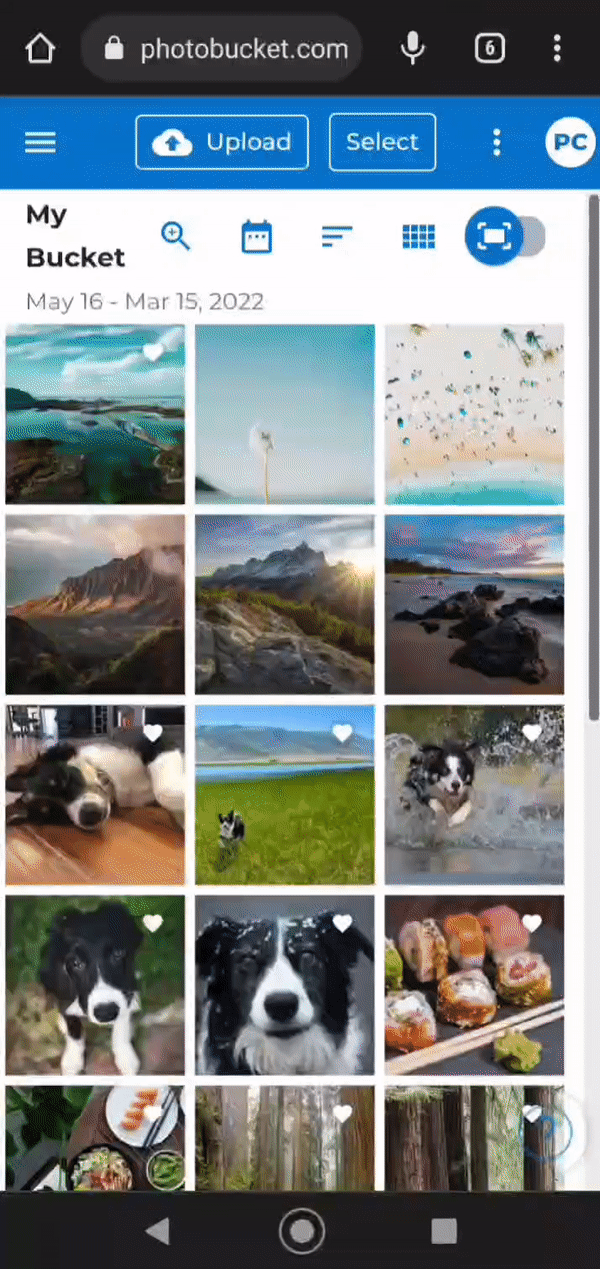 Adding and editing image tags is straightforward, too! To do so, follow these steps:
Tap on the image you would like to tag.

Click the circled "i" Details icon in the toolbar.

Scroll down to the Add tag bar at the bottom of the Details pane.

Enter the tag and tap your device keyboard enter button.
You'll see the tag appear below the Add tag bar, along with a circled "x" button for removing it if desired.