You can use the sort dropdown menu to change how your images are sorted. In addition to this, you have the options to change your view between Days or Months.
By default, your images are displayed by Days, sorted from the newest upload to the oldest. You can find your sort options at the top right side of the page.
Days view will display individual images based on the selected sort order. The following sort options are available while the Days view is selected.
Date Taken: Newest

Date Taken: Oldest

Date Uploaded: Newest

Date Uploaded: Oldest

A to Z (Alphabetical by filename)

Z to A (Reverse Alphabetical by filename)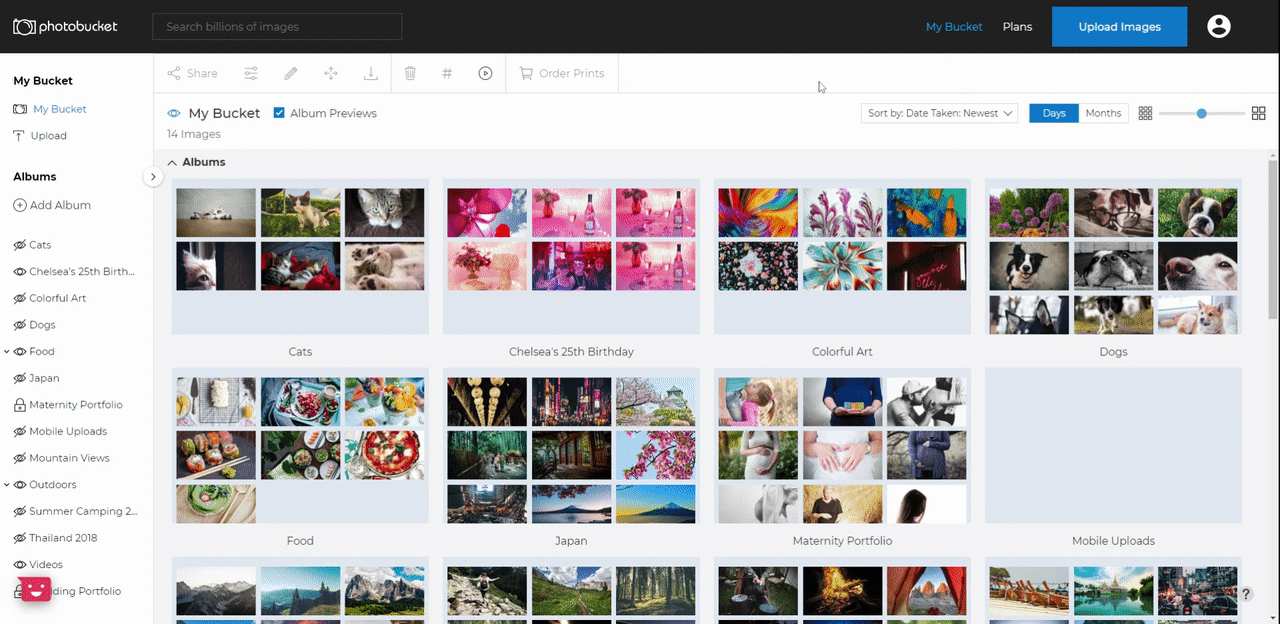 Months view will group ALL the images in your account, regardless of the album you are viewing. Your images will be sorted based off the following criteria: (1) by month then (2) by date when your images were uploaded or taken depending on your sort order. Switching back to Days view will take you back to your My Bucket page.
The following sort options are available for the Months view.
Date Taken: Newest

Date Taken: Oldest

Date Uploaded: Newest

Date Uploaded: Oldest