If you accidentally deleted some of your images/videos from your Photobucket account, the images are automatically put into the Trash folder. T
he images in this folder can either be restored to your account or permanently deleted.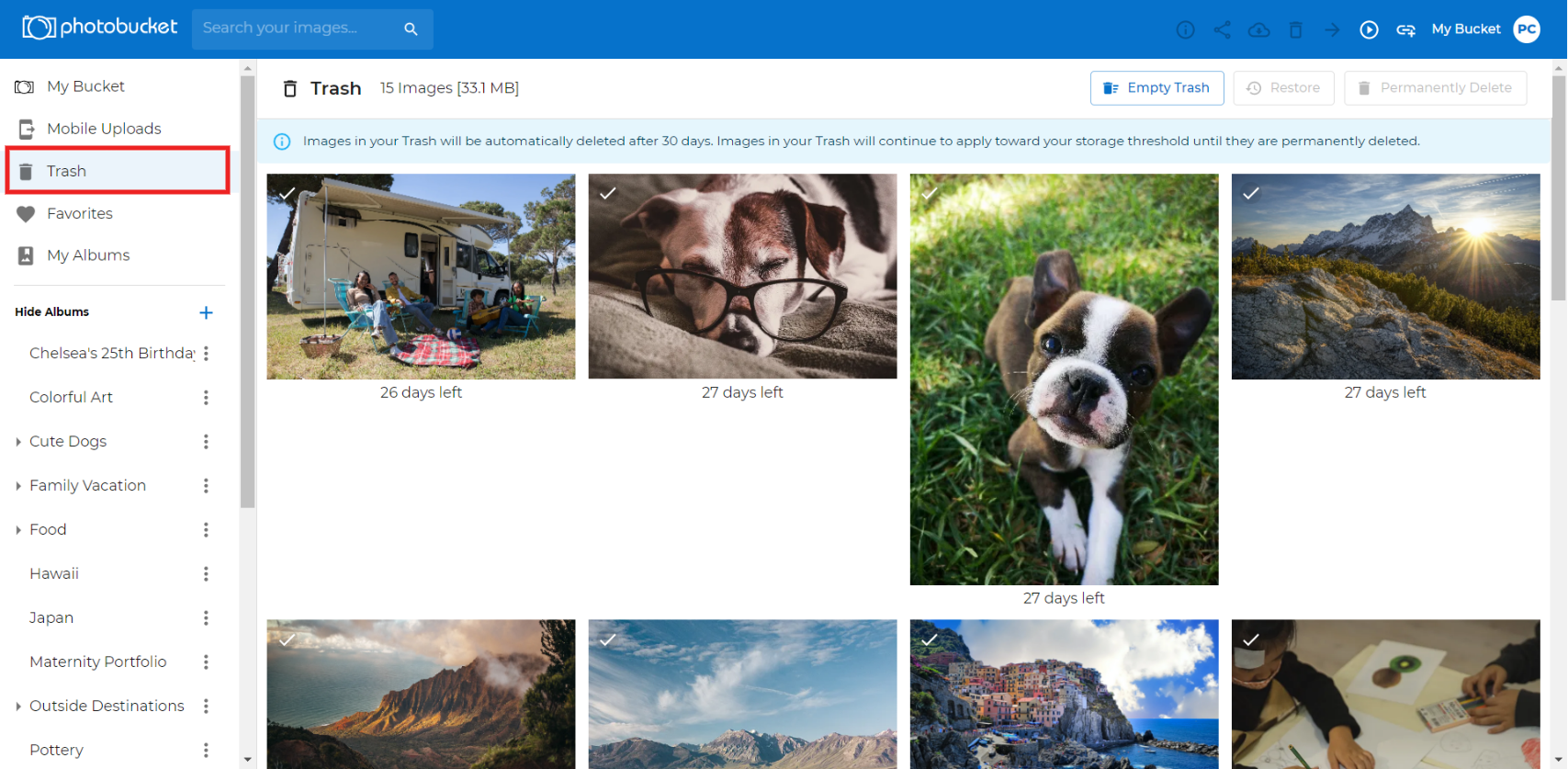 The images will remain in the Trash folder for 30 days. After 30 days, the images will be permanently deleted and can no longer be recovered.
To restore the images in your Trash folder
Click on

Trash

in the upper left corner.

Select the images you want to restore by clicking the checkmark in the top left corner of each image.

Once you finish selecting the images, click on

Restore To Album

at the top of the page.

You will need to select what album the images will need to be moved to, such as My Bucket or any other existing album. You can also create a new album.

Select which album you want the photos to be restored to.

You are also able to create an album.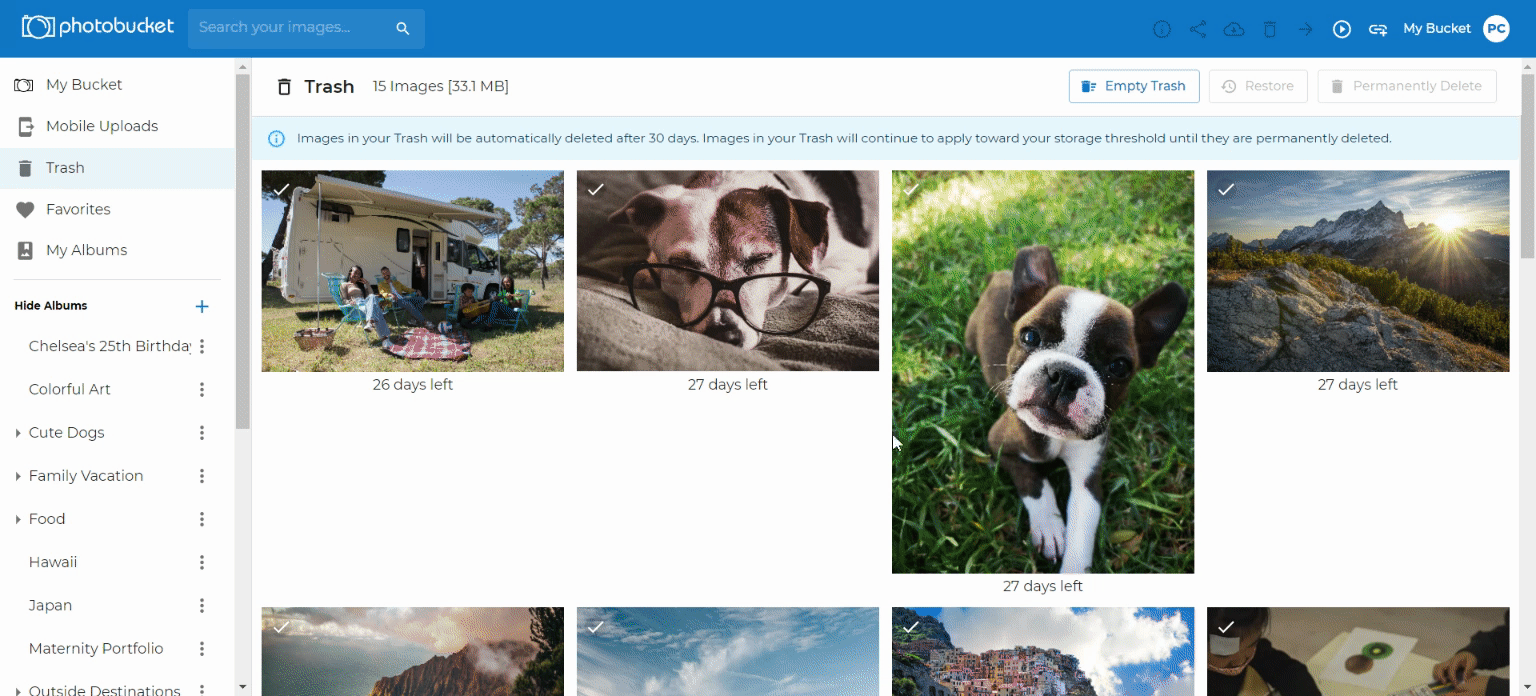 If you choose to permanently delete any images in the Trash folder, they will no longer be recoverable. We recommend that you download your images first to your device before deleting them from your account. This way you will have back-ups.
The articles below show you how to download the content from your account.
For more information on the Trash Folder, please click Here.